2018: The Year Of Lively Discussions
So far, 2018 has been the year for lively discussions….
In the world of finance, we have been talking with our clients about royal commissions, banking culture, credit policies and the long list of documents we now require lodging their application. Some of our conversations about living expenses and spending habits have been robust, but extremely beneficial.
Especially in the last few weeks, interest rates have been another hot topic of discussion as most lenders increased their rates for all new and existing loans. We have become accustomed to a world where money is cheap, so it does jolt when we see our interest rates increase.
One of the things I like to remind people is that prior to the GFC most home loan interest rates were around 7% – 8%… and that was only 10 years ago. Our interest rates will not always remain at the current historic lows.
After a very bullish 6 year run the property market has softened, so real estate agents are also having difficult discussions with their vendors about expectations and price reserves. It's hard being at the tail end of a strong market, but most owners have now accepted the high parts of the current property cycle are behind us.
Here is a brief snapshot with some of my thoughts on the current state of finance and property:
Lively discussions are invigorating and should be encouraged.
Yes the banks are still lending money. Granted they are asking more questions, but loans are still getting approved.
It's time to review your financial goals and have a clear plan for debt reduction.
Budget is not a dirty word… knowing your household cash flow is more important than ever.
See above… interest rates will not remain this low forever. Aim to make repayments on your home loan at 7% per annum.
A resetting of expectations about the value of property is good thing. It doesn't always increase.
The tightening in banking and property is creating opportunities to invest.  Get prepared.
Have a trusted advisor to help navigate this environment.
For me, 2018 has been the most rewarding since I started this business. These lively discussions are focussed around the best interests of our clients and ensuring they make educated decisions about their financial future.
At the end of each week, my team reflects on these conversations and how we have been able to provide knowledge, advice and strategies to help liberate people financially. Without a doubt, this is the most fulfilling part of our week.
If you want any assistance with your financial world or want to review your current game plan, please connect with my office and let's make it make it happen.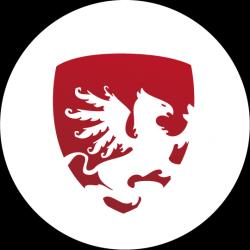 Blog post by Invictus Finance
17/09/2018
---
Subscribe to our newsletter
Receive our free eBook
Register your details and keep up to date with the latest news.
We hate spam too. Your email is safe with us.