First homebuyer FAQs
Our lovely Admin Assistant April and her partner Cam recently purchased their first home and quickly realised that for the short term, getting your affairs in order can feel like a second job! To put what she has learnt to the test, we asked April to debunk a few first homebuyer FAQ's:
When can you put your sold sign up and who do you ask?
We put down an unconditional offer, this means that the house is ours upon acceptance of the vendor under no conditions. Within 2 business days the real estate agent likes to put the sold sticker on the sign in front of your new home, so you just need to organise a time with them to put it on, you can even ask them to take a sneaky photo for you too if you like!
 If you put down an offer subject to finance or pest inspection, building inspection etc. you will need to wait until after the vendor accepts your offer and these conditions have been met.
What does your broker do and what's your relationship?
If it wasn't for our brokers (my work mates!) I don't think we would have had the confidence to make an offer or get in the market just yet. They gave us the professional clarity around how much we can comfortably afford and the knowledge and strategies around buying our home.  They also gave us the personal confidence that we can call then at any time with any questions before we put an offer in on a house. After the offer was accepted the team took the stress out of it all. They do all the background work for you. They collected all of our documents needed and put an application together to our bank of choice for our loan to be approved. They were the contact between us and the bank all the way through, even after settlement. They consistently updated us so we were aware what was going on at all times. Any future refinances or purchases we require we know they are just a call away.
What does your real estate agent do and what's your relationship?
Our real estate agent told us all about the house we looking at and gave us any inside knowledge of what the vendor is looking for in a potential offer. They are the connection between you and the vendor of the property.
They knew why the vendor was selling which helped and the settlement timeframes the vendor was looking for.
After the offer was accepted by the vendor the agent sent us the contract of sale which then needed to be signed by all mortgage holders (the vendor should of already signed this). Then we had to put down a deposit to hold our spot on the offer, normally this is $1k to $2k. We then organised with the real estate agent a time to go to the bank and write out a cheque for the 10% deposit and hand it to the agent.
If your offer is subject to any conditions, after the conditions have been met you will then pay the 10% or 20% deposit to the real estate agent. Once the deposit has been paid you probably won't need the real estate agent for anything else other then if you want to organise another inspection to show your family/friends.
What does your conveyancer do and what's your relationship?
We received the section 32 from the real estate agent of the properties we were interested in and sent it off to our conveyancer. Once they contacted us and advised us of any unusual/normal outcomes of the property we were happy to make our offer to the real estate agent.
Once our offer was accepted we let our conveyancer know and they asked us questions about the settlement timeframes and some personal details. Conveyancers also help with any settlement conditions and liaise with the bank and us to help drive the settlement home.
Why and when do you need building insurance?
Your lawyer or conveyancer will usually recommend that you take out a suitable home and contents policy that is effective from the date you purchased the property. After our offer was accepted and we signed the contract of sale we organised building insurance till settlement, once we move in we will organise any extras we need, like home and contents etc.
We went with Allianz. Finstra referred us to them as we get 90 days free or until settlement. Then they will give you a quote of how much it will be to cover your home after you move in. This payment will automatically come out on settlement. They will call you about a week before if you want to add any extra cover (home and contents, income, etc.
Before selling the vendor will have insurance but the policy they have might not cover all scenarios. So you will need building insurance on the property during the time of signing the contract until settlement. Not having building insurance within this time is extremely risky, since there are many things which could happen to the home that will leave you out of pocket for repairs or replacements once you move in if the vendor does not have that specific cover. It may not be a legal requirement, but it certainly is a business requirement, most banks will require you to take out insurance, because they have as much an interest in your property as you do. In other words, it's as good as mandatory to get home insurance well before you settle.
When do you set up your accounts and how?
As soon as our loan was approved we organised to drop into our local branch to set up our accounts. Our customer service officer was very friendly and explained all the benefits we have included in our loan package. They will ask what accounts you would like to set up and what access you would like. They gave us all the information we required to help fill out our mortgage documents including account numbers we would nominate as our offset account. You can do it over the phone or go into a branch, it depends on your bank. Depending on the package you have will determine how many accounts you need to organise to set up. (credit card, offsets, transaction account etc.)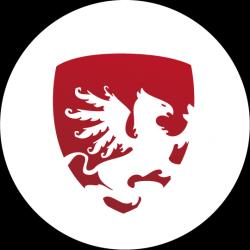 Blog post by Invictus Finance
09/08/2018
---
Subscribe to our newsletter
Receive our free eBook
Register your details and keep up to date with the latest news.
We hate spam too. Your email is safe with us.