Changing a little, saving a lot
Day in, day out I assist in liberating my clients financially, and I absolutely love it. Although this might sound crazy– it wasn't until late last year that I realised I hadn't been liberating myself financially. And finally, I did something about it. 
Here are a few things that I have changed recently that have made me feel more more on top of my family's finances.
Moving home loans
Moving our home loan was huge. We saved $60 per week by refinancing our own home. We also switched our investment loan to P&I, we're not paying a lot more per week, yet we are now reducing our investment debt!
Shopping around for insurance
From there, I shopped around for the best insurance policy for the cars, home & landlords. It was actually only worth me moving my car insurance, but hey it's a small saving and I'll take that.
Gas & Electricity
Next on the list was Gas and Electricity. I shopped around I am now saving around $40 per month on a summer bill, this saving will be even higher once the winter bill comes through because we've been using the heater more often.
Health Insurance 
Having 3 boys who will most likely require braces (massive expense right there!), I did my research and I ended up staying with our current insurer, our policy now includes orthodontics and we're not paying that much more. To top it off they also giving us 6 weeks free cover.
Income Protection & Risk Insurance. 
We had the same cover for about 4 years, I've never even thought to look into whether it's the best. I did a bit of research and found a policy that was more suited to where we are at in life. So that's another win! 
Pocket money!
Having 3 boys who all play cricket/football/basketball…the money we spend at training and game day on food can get out of hand!  I feel like I'm constantly handing out money. To keep this expense from getting out of hand, I've begun giving the boys each $10.00 in a ziplock bag to spend on food, drinks, lollies…once it's gone that's it! Saving money and teaching them the value of a dollar. Double win!
Paying bills
Another thing I do is pay an amount to each of my bills monthly when my pay comes in (I've worked out roughly what my bills are annually, so I average it on a monthly basis) – this way I stay ahead of my bills and there are generally no nasty surprises.
So what am I doing with all these new savings you ask? Putting them aside into a separate savings account for spending money on our next holiday, we can't wait!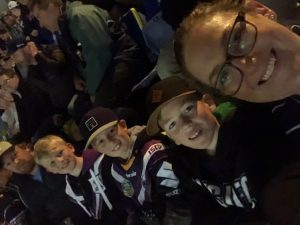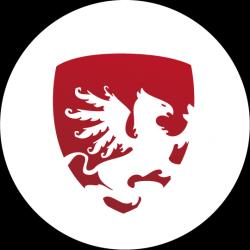 Blog post by Invictus Finance
12/10/2018
---
Subscribe to our newsletter
Receive our free eBook
Register your details and keep up to date with the latest news.
We hate spam too. Your email is safe with us.