Changes To Credit Reporting
So, we've all been late on a credit card payment or two over the years, right? Hands up, this is a safe space…
From July 1st 2018, we have a new player in the finance world…. Comprehensive (or Positive) Credit Reporting. It will be phased in over a two-year period, and it is certain to be a game changer when it comes to borrowing money.
Currently your credit file shows only negative credit information, such as payment defaults, court judgements, and bankruptcies. These listings only provide lenders with information once things have gone really pear shaped. As it stands, you don't win some, you only lose some.
Moving forward, banks and credit providers are going to be able to see a whole lot more about how we manage our money. Your credit file will now contain the following details:
Your repayment history for credit accounts such as home loans, personal loans, and credit cards
Whether you have made the minimum payment required
Whether your payment was made on time
Under the new Comprehensive Credit Reporting, lenders will be given full access to any consumer credit accounts you have open, including:
The type of credit account you hold
The lender who provided the credit
The current limit on your credit account
When the account was opened or closed
Your repayment history will be stored on your account for a two-year period.
The information provided will only relate to banks and credit providers, it will not include repayment history on telephone bills and utilities (insert sigh of relief…).
So what does this mean for you?
Providing potential lenders with a clearer picture of the repayment history on credit accounts will, naturally, provide benefit to those who pay on time. At our end, we will be able to use this positive information to support our loan applications and potentially negotiate cheaper interest rates on your borrowings.
Conversely, if your payment history has not been consistent it could make it harder to get your loan application approved.
Strategy time… Let's plan to make sure these changes have a positive impact
We always speak to our clients about having a game plan for their finances and a strategy for success. It's now more important than ever to stay in control of your money.
Here are some tips for managing your money in this new credit reporting environment:
Use direct debits for every credit account you hold. Preferably from the same account where your income is deposited, just to ensure that there are funds available
Don't apply for credit unnecessarily – more enquires can impact your credit score
If you no longer need a certain credit account, then consider closing it
If you change addresses, make sure you notify all credit providers promptly
We are here to help…
Everyone has a unique style when it comes to managing their money – and trust us, we've seen the full spectrum. If you want to arrange a strategy session with one of our team, contact us and we can book at time.
Having a complete and clear understanding of your income and expenses is crucial to managing your finances. Our Money Tracker (https://invictusfinance.com.au/calculatorsempower-your-loan/money-tracker/) is an excellent resource. Simply input your details, and gain clarity over your financial situation.
If you want to check your credit file to see how it looks, we have full access to the Equifax system and can email you a copy of your credit report.
Our thoughts on these changes….
With every change comes opportunity. So, if you have been guilty of some late payments when it comes to your loan accounts, now is the time to take charge and get your repayments sorted. As the data is only held for a two-year period, it won't take long to get your credit report looking top-shelf again.
For those of you already dominating your loan repayments, keep that momentum going. We are going to be able to use your strong credit profile to maximise your advantage by negotiating cheaper interest rates on your borrowings.
As always, if you want to discuss how these changes will impact your world in more detail, please give our office a call.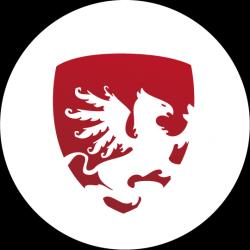 Blog post by Invictus Finance
05/04/2018
---
Subscribe to our newsletter
Receive our free eBook
Register your details and keep up to date with the latest news.
We hate spam too. Your email is safe with us.