First Home Buying Experience
I purchased my first home in September last year and can honestly say it was a roller coaster, but the best thing I've ever done.
What liberates me the most now is going home every night and opening my door with my very own key. Not only having that constant reminder of what we have achieved, but a home where I can have our family and friends over.
Looking back, buying my first home was like a part time job. It was great but at times hard. From saving, to house inspections, to falling in love with a home only to miss out at the auction, it was a long and emotional road. I wouldn't change any of it for the world though, it was an amazing experience!
My tips for purchasing would be to…
1. Track your spending
This is something none of us want to do. It can seem scary or overwhelming to see where your money is bleeding however it can also be empowering to be in control of your spending. Being financially on the ball isn't dorky, it's sexy!
2. Savings
Try to save like you're already paying a mortgage. You'll start to gain the momentum of putting that money aside and know what it's like to be to be paying a mortgage every week. When the time really comes, it won't feel like such a huge undertaking.
3. Do some market research
Have a look around at the areas you would like to live in, what you would like your property to have and to also see what they are being sold for. Sometime house inspections and speaking to real estate agents can seem daunting, but you will feel confident having that knowledge behind you.
4. Know your budget
When you're house hunting, it's important to know your limit and to stick to it. If you know what your maximum purchase price is, you'll feel a sense of certainty when hunting. You'll also know how much of a loan repayment you'll be comfortable with per month and you'll understand roughly what your deposit and repayments will be.
Stick to these four things and you'll be well on your way to buying your first house. I'd love to have a chat with anyone who's about to go down this road and give them all the tips I was lucky enough to have from the team here. You can also check out our money tracker here, which will help you with budgeting and knowing what you can afford.
Happy house hunting!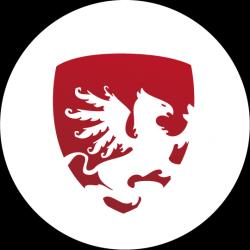 Blog post by Invictus Finance
16/09/2017
---
Subscribe to our newsletter
Receive our free eBook
Register your details and keep up to date with the latest news.
We hate spam too. Your email is safe with us.