Let's talk about investment lenders
We recently settled another investment property for one of our very active clients. They have a large residential property portfolio which is currently leveraged across usual suspects – the big 4 banks.
When they approached us for another residential purchase, I had to arrange a meeting with them to chat about non-bank lenders. I explained that if they wanted to continue to be active in the property market, they needed to learn about lenders such as La Trobe Financial and Pepper. For a moment, I had silence on the other end of the line and I think they thought I had lost my marbles.
However, in our meeting I was able to regain their confidence and we had a detailed discussion on the current landscape for investment lending. They were aware of the regulators trying to slow this section of the market, as the interest rates on their interest only loans had recently increased. But they were not aware of some of the specialist non-bank lenders, who were able to offer competitive interest rates for investors and still had some flexibility for lending policy.
We proceeded with an application to La Trobe Financial and secured their approval within a timely manner. Although the interest rate was slightly higher than their current banks loans, they still acquired another quality asset to add to their portfolio. Our clients were extremely happy with the result and have even commented that the customer service at La Trobe is exceptional.
Getting to know your specialised lenders is going to be crucial for many property investors to remain active in this market. With the recent acquisitions of La Trobe (from Blackstone) and Pepper (from KKR), we are seeing that overseas investment capital is already recognising the growth opportunities for these lenders.
For any investors looking to borrow for new purchase, here are three strategies to consider on your current and future lending arrangements:
Get to know your non-bank lenders. We have been active in the non-bank space for a long time and are very familiar with the profile and processes of these lenders. Being an investor is not always about chasing the lowest interest rate, it can be about having a lender that will support your wealth creation plan.
Consider switching your current investment lending to principal and interest (P&I) repayments. This will not only improve your borrowing capacity to future investment, you will also be creating further wealth by reducing your debt levels. Reducing your interest only terms on any current investment debt will also provide some benefit here.
Fixing the interest rate on some of your investment loans is definitely an option to consider. This will give you certainty on your repayments and also provide protection if the banks, or regulators, continue to apply pressure to the investment space.
We are the trusted adviser for countless property investors. Our knowledge, advice and strategies have been crucial to helping our clients made educated decisions for their property portfolio.
If you are active in property and want a long term partner with experience in this space, connect with our office.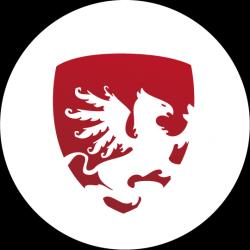 Blog post by Invictus Finance
19/06/2018
---
Subscribe to our newsletter
Receive our free eBook
Register your details and keep up to date with the latest news.
We hate spam too. Your email is safe with us.