Money Management Apps
Budgeting is like a diet, it can be hard, many don't stick to it but the hard work pays off (literally!) if you do. The good news is that there are many resources out there (including our very own Money Tracker) that can help you plan and stick to a budget that works for you. This month, the team road-tested a some of the leading money management apps to see how they stack up.
Usually we save the best till last but in this case we're kicking off with one of our favourites.
Why we like it:
Easy to set up and fun to use
Live chat
They budget based on a bucket system
You can add your income and the app helps to divide your expenses
They then work out how much you can save based on your income and expenses
Frollo automatically categorises your transactions and if you change the the app will remember for future
Goal setting feature
Like Frollo, Pocketbook links with your bank accounts, credit cards and/or loans and helps you manage your money as you spend it.
Why we like it:
Splits transactions into categories
Can set budgets
Notifies you when you have $XX left to spend in a particular category
Tracks monthly spending
What could be better:
Doesn't measure income compared to your spending.
Occasionally you have to manually sort your transactions
Track My Spend can track things like weekly household budgets, costs for special events like weddings or celebrations, work or travel expenses and any other cash expenses that you find hard to record.
Why we like it:
You can nominate a spending limit (per week, fortnight, month or year) and track your progress
Separate 'needs' and 'wants' to identify opportunities to save
Create 'favourites' so you can track frequent expenses
View your expense history
Add 'tags' to categorise expenses and set spending limits for each category
Create expense reminders sent as text messages to your phone
Auto-fill expenses based on past entries
What could be better:
Track My Spend doesn't auto sync with your accounts so everything needs to be entered manually
The app for simple budgeters. Sets limits and tells you much you can spend daily till you next pay check. All savings are at UBANK's high % rates.
Why we love it:
It not complex or overwhelming. It's simple and intuitive
Shows your spending limit for the day. The number will adjust as you spend
If you overspend, it will reduce to help you get back on track.
What could be better:
This app requires you to sign up and create an account with UBANK
And if you really want to strip back to basics to get your savings started, why not opt for the old school money box?
You will be surprised with how much your spare change will add up. Lucy tried this before her trip to Bali last year, she and her partner Tom put away coins as well as a sneaky $5 notes from the day they booked their flights and had over $500 spending money!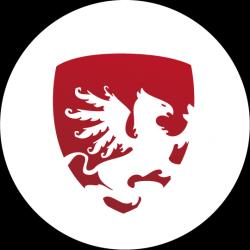 Blog post by Invictus Finance
27/07/2018
---
Subscribe to our newsletter
Receive our free eBook
Register your details and keep up to date with the latest news.
We hate spam too. Your email is safe with us.