Not all banks are created equal, especially when you are self-employed…
Whether you are a sole trader, in a partnership, or running a company, getting a loan from the bank can be a difficult process. Nearly all of the major banks promote themselves as open-to and welcoming of self-employed customers, but good luck trying to get your home loan manager to understand the details of your financials and the dynamics of your business. Then, even if they do understand your business, they still need to get it past the gatekeepers in credit in order to get the loan approved. Sometimes this battle isn't worth the effort.
Let me give you one piece of advice straight off the bat; do not assume that simply because you have banked with Bank X for the last 20 years, that Bank X is guaranteed to approve your loan request. Unless you and your business can tick all of the other necessary boxes for credit approval, your loyalty to the bank won't help your loan application.
Having a broker on your team that understands the self-employed landscape is crucial to helping your business grow and succeed. I am also a small business owner, so I understand how this world works and the multitude of issues that your business may face.
I have been a part of the decision-making team for hundreds of self-employed business owners.
Every month, we have conversations surrounding the following:
Getting a new car lease to get another tradesman on the road
Providing some short-term cash flow because a creditor's payment is delayed
Buying or leasing a new factory because your business has outgrown its current premises
Mapping out your next growth phase
When dealing with the banks, they all have particular niches and appetites for the self-employed sector. For example, some lenders will only look at one year financials rather than analyse your last two years. Some lenders will allow us to addback certain business write-offs to your borrowing capacity, while other lenders want every business debt to be expensed. We also find that certain lenders have a strong appetite for certain industries, such as healthcare and medical.
Often the funding for your self-employed loan will come from a second-tier lender, in which case we may not show the company tax returns to verify your income. We can use alternative documentation for your income such as BAS statements, trading statements, or an accountant declaration. Generally, we don't use these as a long-term debt solution but they can be truly beneficial if your business is experiencing a growth or transition phase, and your tax returns don't reflect your true borrowing capacity.
One of the key pieces of advice we always give our self-employed clients is to engage our services early in your business planning. If I can understand the goal for your business, then I can help provide the strategies and advice to help achieve it.
Connect with our office to access my extensive experience in the small business and commercial finance world.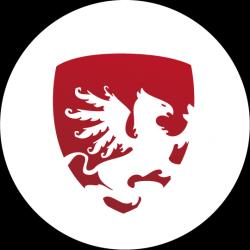 Blog post by Invictus Finance
26/04/2018
---
Subscribe to our newsletter
Receive our free eBook
Register your details and keep up to date with the latest news.
We hate spam too. Your email is safe with us.