Stamp Duties Scrapped: The Pro's & Con's
When the Victorian statement government announced a stamp duties waiver for any first home buyer purchasing up to $600,000, it was supposed to help the housing affordability issue which is restricting many buyers trying to get into this hot property market.
Stamp duties are a government charge for transferring the ownership of a property. It is a massive cash cow for the government, so they've been very generous by offering this incentive for first homebuyers. For those of you thinking "I can't buy anything under $600,000 in the suburbs I want to live", they are also providing a discount on stamp duties tiered up to purchases of $750,000.
Both of these incentives came into effect for purchases made after July 1st, 2017. This is important to note: the contract of sale must be signed after July 1st to be eligible for the discount. It's not based on the settlement date.
If you are looking to build a new home, the government will provide the stamp duty waver plus $10,000 in cash. Even better, if you want to build a new home and live in a regional location, you will get the stamp duty waiver and $20,000 in cash. Clearly, they are looking to provide an incentive to build a new home and live in the country. Time for a sea change?
When the government announces a scheme like this, you need to be aware of the impact it will have on the market. First home buyers were about the only sector that have not been active in the last few years, mainly due to prices being excessive and out of reach. Now, we are going to have a rush of first homebuyers looking to take advantage of this incentive. This means there will be more competition looking to buy a limited numbers of houses. So, the impact on the market will likely be a further price increase for properties in the $600,000 price range.
Our advice to our prospective first homebuyer clients has always been the same, no matter what incentive the government is providing, stick to your budget. Just because the government is waiving the stamp duties and you are saving $20,000, it does not mean you need to spend $20,000 more than originally planned.
Remember the higher your purchase price, the higher your loan amount. Making sure you have sufficient income to meet your repayments, without crushing your lifestyle, is the most important aspect of buying your first home. You need to have a clear plan for the next 5 years of your life before making a home purchase, especially if starting a family or starting a business is on your horizon.
Make sure you connect with our team to discuss your budget and plan for buying your home. We can help you prepare for battle before entering the first homebuyer market!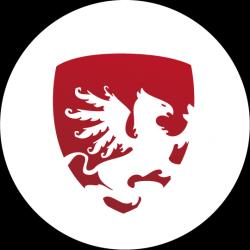 Blog post by Invictus Finance
12/10/2017
---
Subscribe to our newsletter
Receive our free eBook
Register your details and keep up to date with the latest news.
We hate spam too. Your email is safe with us.